A Case Study Into Increasing Creativity With Design & Technology
Published 25 July 2023 by Kapow Primary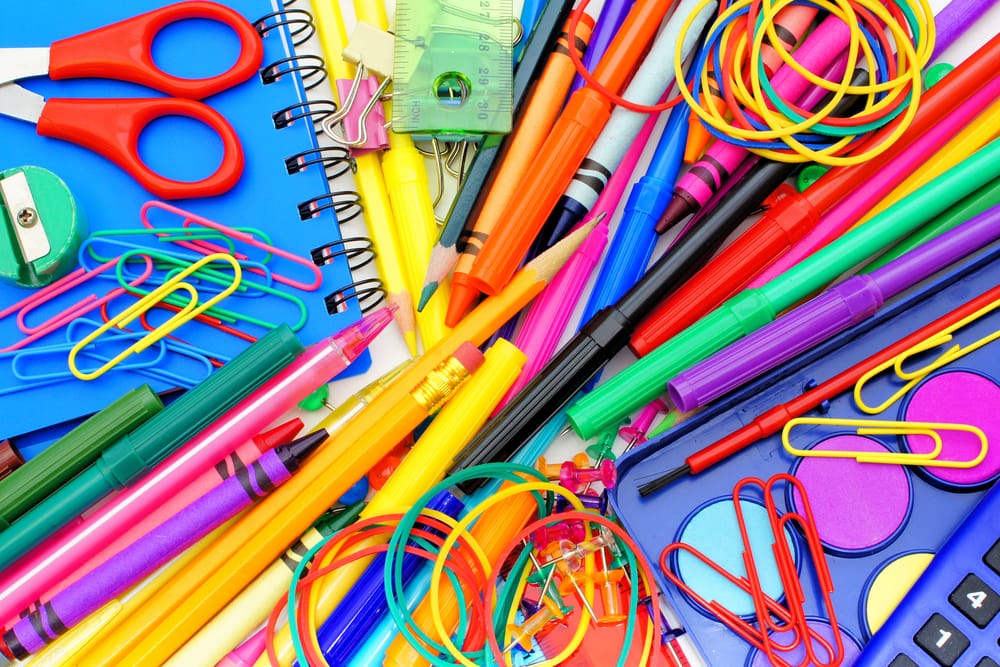 Rakegate Primary, an inner-city, two-form entry school, faces challenges with a high proportion of pupil premium and deprivation. 
With 412 children and 18 teachers, the school's core values of health, ambition, respect, and curiosity are fostered through Design and technology and Art and design using Kapow Primary. Our schemes have enabled outdoor installation art projects for Year 5 and wire object construction for Year 4, embodying and nurturing the school's values.
Keep reading to see how creativity is thriving at Rakegate!
Subscribing to Kapow Primary
What subject(s) do you have with us? 
Design and technology, Art and design, RSE & PSHE, Geography, and we're looking at History.
What problems did your teaching staff have that Kapow Primary has solved?
Our previous scheme provided many ideas and suggestions but didn't provide resources or CPD. We had to go away and find YouTube videos and supplements elsewhere, which became a big problem, so people avoided teaching Design and technology. It was difficult for the Design and technology subject leader to support all staff members, so the subject was fading across the school. Kapow Primary has been a subject in a bottle. You can go to your chosen subject, take the plans, tweak them and make them your own. Kapow Primary provides resource lists and everything else we need!
We made torches in a bottle for the Electrical Systems unit; all the resources were listed. I haven't personally seen a scheme before that provides CPD and takes away the need to do so much modelling because of the videos as well as the other supplementary parts, such as covering the history of torches. 
Also, on the Textile units, the videos were helpful with modelling all the different stitches. Those parts of the scheme have reduced so much work among the staff, and when we're looking at that well-being agenda for the staff, it's hitting so many buttons. We're not stressed about having to source things ourselves; whatever we're doing, we know we can order what we need from the lists. The only issue is if there was a power cut, as all the resources are online!
Where did you find out about us?
We heard about Kapow Primary from a former colleague. He was not a fan of teaching Art and design, but we were having a conversation about art. He said Kapow Primary is amazing and that he was enjoying teaching art for the first time. He showed us some parts of the curriculum and suggested it might work for us. We took out a free trial, and the rest is history!
Why did you choose the subjects you are subscribed to?
We chose Art and design first because it was recommended. After we had completed the free trial, we did try a few other schemes. Still, we returned to Kapow Primary for the other subjects because of the consistent and regularly updated content. Also, the integrated CPD, the subject knowledge helps you as a non-specialist; whether you do it a week or an hour before, it's just there. 
How easy was Kapow Primary to implement?
Art and design and Design and technology were the first two we implemented. Staff had been avoiding these subjects for a bit, so getting them off the ground took some time. 
We decided to have a Design and technology week and built up momentum and enthusiasm. We blocked out a week where staff could decide if they would do mornings, afternoons, or whole days. There were year groups that, for example, hadn't ever done textiles before, so there was some resistance. But by the end of the week, there was so much buy-in from staff, which has made implementing other subjects much easier. 
What goals did you want to achieve using Kapow Primary?
We just wanted to ensure that children were getting the best curriculum we could offer them. In Art and design and Design and technology, we didn't feel we were doing that. 
We wanted the children exposed to a variety of Art and design, and Design and technology. The vocabulary they have learnt through using Kapow Primary and their understanding of art has expanded. They recently sculpted fish using bars of soap and hadn't realised this would be a sculpture! 
We did a pupil voice with some children about Design and technology; one Year 6 girl had never considered a career in fashion, but since making a waistcoat for teddies, is now thinking about this.
Kapow Primary in action
What do you think is the most helpful thing about Kapow Primary?
The CPD for staff more than anything. There are rarely teachers with specialist subject backgrounds, and even if a subject leader has a specialist background, they can't always support across 16 classes. 
Watching teacher videos is very helpful for refreshing knowledge and gaining confidence before lessons. Also, the pupil videos and the resources!
An example from a teacher video in our Wearable technology unit demonstrating how to use Sketchpad to design a point of sales badge. 
What impact has Kapow Primary Design and technology had on teaching and learning? 
It's raised the profile of Design and technology in the school massively. If we'd asked children about their Design and technology lessons, most wouldn't have been able to tell you what it was or included confidently. 
We recently had an Ofsted deep dive into Design and technology, and the children could confidently talk to the inspectors about what they had been learning. One of the children also told the inspectors that the Come Dine with Me unit had given them the confidence to help cook at home. 
How did the Ofsted deep dive go?
The inspector asked about the rationale behind doing blocks of Design and technology. He was pleased with the lessons he saw and said he felt a real buzz around the school. 
He questioned prior learning, and we said we were using Kapow Primary to help demonstrate that. We said that because of the prior learning links in the documents, staff can go back to previous year groups and link to other subjects. For example, we had adapted a unit about designing a soft toy to link with a Geography trip to the Sealife Centre (and a unit on oceans), and the children could draw these links for the inspector.
How accessible are the units, considering the existing level of pupil knowledge and skill, when you first implemented the scheme?
We're not having many issues with this. A member of Year 3 was having difficulty as a few lessons have a lot of content, and they sometimes needed to split lessons to help the children catch up. She's going to try the interactive lessons and see how that works.
What has been your pupils' favourite unit/lesson?
Year 5 loved the stuffed toys. When they were sewing the soft toys, they could go back to the Year 1 lesson on running stitches that they needed to bring them up to speed with the skills. I went into one of the Year 5 lessons while they were doing it, and they were just silent. And their toys looked brilliant! They are also using all sorts of different sewing terms like 'applique'. Some of the toys are amazing – turtles, starfish and sharks! 
Year 6 loved Come Dine with Me. Year 2 loved making the pouches. The EYFS are doing the junk modelling, but what is most impressive is they are all using the vocabulary!
Can you describe your experience assessing Design and technology?
This is still in development for us. We've looked at both the quizzes and the knowledge catchers, and also the assessment spreadsheet, which we've taken and adapted so it fits with our school formats.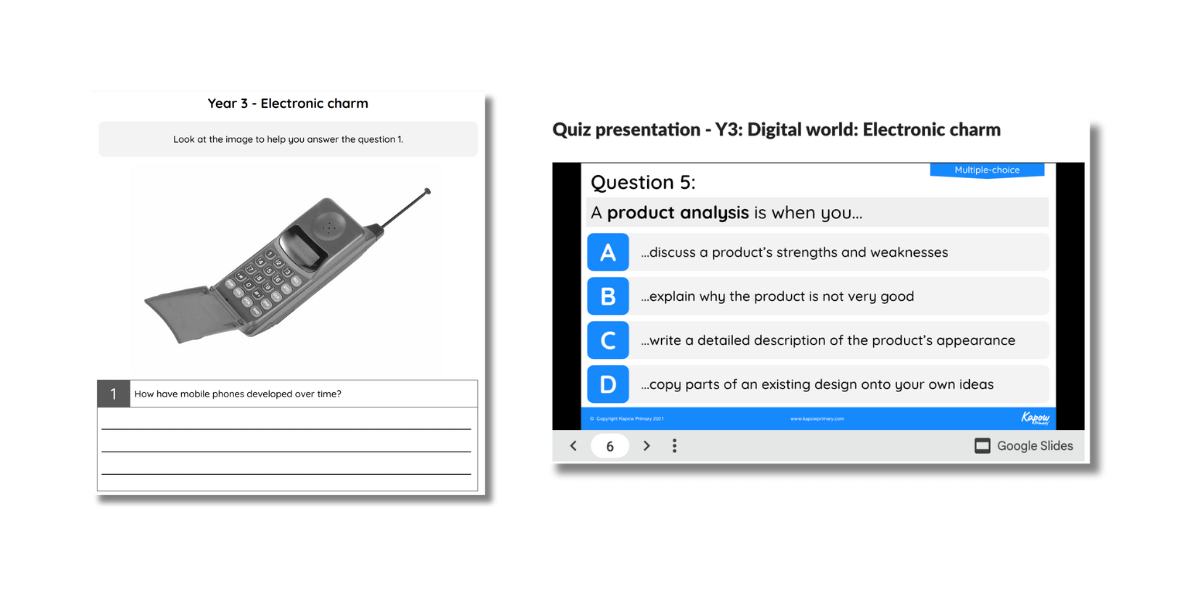 Does the scheme offer diverse design types and styles to engage pupils and reflect and broaden their understanding?
Absolutely. It explores the design, make, and evaluation process and provides practical experience on many levels. Going from the science side of Design and technology with the torches to the craft units in Art and design. We're trying to expose the children to as much as possible.
Do you regularly use our supporting materials, and if so, what have you found the most helpful?
We have been using the Progression of knowledge and skills guides. Everything is just there. It's fantastic! 
There are some schemes where you don't know whether you are hitting the curriculum and, if not, in which areas. We have looked for gaps and haven't found any. We are confident that by the time our pupils get to each key stage, we know the children will have met the objectives they need to. 
One thing that excited our Geography lead was the focus on fieldwork. It was one of the areas we were missing, and it has been so supportive in helping us to develop this. In our opinion, Kapow Primary provides everything coherently and is updated regularly, and it's clear that teachers have designed it for teachers.
Have you ever had cause to contact us? If so, can you describe what happened?
Only to add more subjects!
Impact Statement
"Kapow Primary has helped us to transform our foundation curriculum. It has reduced the workload for staff by providing us with everything we need to implement each subject easily."
This case study was completed with special thanks to Conni Hamilton, Curriculum Lead.