Primary School Art Club Projects
Are you an art subject leader and thinking of running an after school art club? Or maybe a lunchtime art club? Or are you trying to move gifted and talented children on in their art skillsThe ability to do certain things well. and enjoyment? We've come up with lots of ideas for primary school art clubs that are a) doable and b) enjoyable for all. As a teacher, it's often only in school club time that you get an accurateNeat, correct shape, size and pattern with no mistakes. view of the skills and talents that children already possess. This is incredibly rewarding, satisfying and quite simply – will make you smile and loveFeelings of affection for your family. your jobPaid work carried out on a regular basis. Some of these art project ideas link to the Kapow Primary art lessons – feel free to browse those for ideas as well.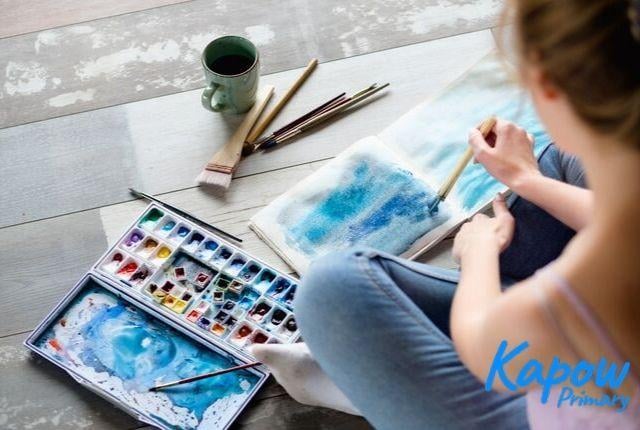 Good ideas for primary school art clubs
Make a whole club mural where everyone paints a small part. You can use cheap or recycled ceramic tiles to get a mozaic type effect. Have a theme

An idea or specific design that your product or structure is based on (e.g. space-themed)….

, for example, history of our school, our local area, or go bigger – the sky, the ocean, our dreams.

Show a picture of an artist and then do a

research

Using different media (e.g. newspapers, books, online searches) to collect information about a subject….

project around that person, stimulating ideas and discussion around their style and inspiration

To gain ideas from different sources such as the internet, magazines and books….

. Then come up with art ideas each child

The term used to describe a young person before they reach puberty…

can do based around that artist's work and art medium. Oil pastels are a great way to recreate some of the famous impressionists' work.
Create comic

A series of drawings which tell a story

books or illustrate the children's stories.
Decorate

To add details to a design to improve its appearance.

a t shirt using either fabric

A natural or man-made woven or knitted material, that is made from plant fibres, animal fur or synthetic material….

pens, embroidery, tie dye or all of these! Get children to ideate then design

To make, draw or write plans for something.

, then do.

Make seasonal crafts, e.g. Christmas tree decorations, Easter baskets, Bonfire night rockets. Children have little chance to do projects like this once they leave Early Years so it's a great opportunity to get creative and something really nice to take home to parents.

Give each child a sketchbook and each week practise developing drawings and looking at one another's work to get ideas and positively critique. Give a starting point, for example landscapes, and then see where the children's creativity takes them.

Click here

for some examples.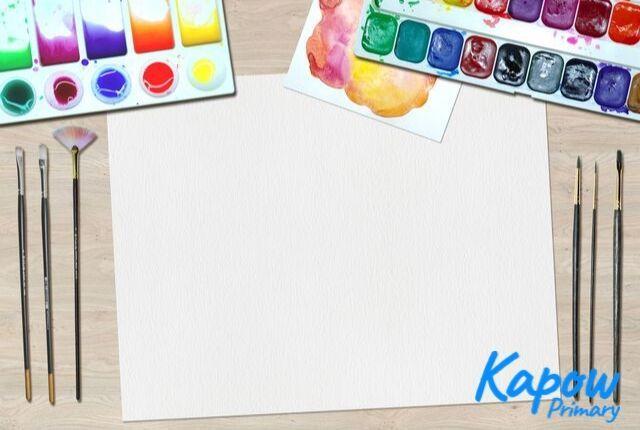 Photography! Give children a stimulus, for example – "beauty around us", or "the natural

Found in nature e.g. spider's web, sheep's wool.

world" and set them going! They can use iPads or iPods for photography and then use free apps like Canva to set the images in a booklet to print.

Our photography lesson ideas

will help you as well.

Origami projects. Read the story of Sadako and her wish to make a thousand origami cranes in order to be granted one wish;  that she would live after the Hiroshima bombing. Challenge

Something that is difficult to achieve.

the children to do simple origami models and then find more and more complicated instructions. Something to sell at the school fayre as well.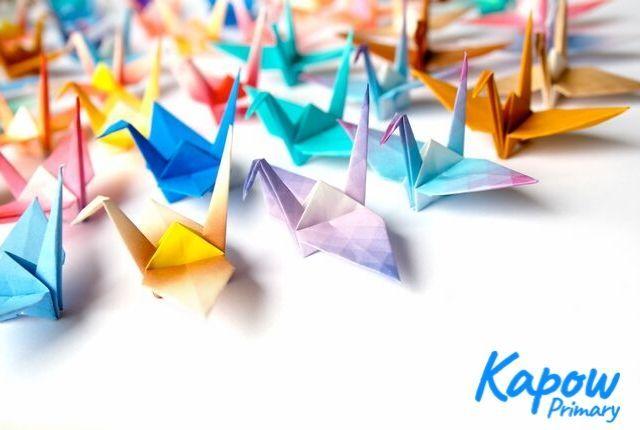 Want more inspiration? Access 6 art lessons for free!