Top Tips for Music Subject Leaders
This blog post is all about leading music at primary school level.
If you're not a music specialist – and even if you are – teaching music to primary age children can be something of a challengeSomething that is difficult to achieve., and a joy of course too. Seeing a childThe term used to describe a young person before they reach puberty… go from having no musical knowledge, to playing or singing proficiently is one of the biggest rewards in teaching, and the health and wellbeing benefits of music to both children and adults are well known.  The benefits can be seen on an academic level too, and this school in Bradford has seen incredible results after deciding to deliver 3 hours of music to its pupils every week.
For non specialists, music is something that is sometimes feared, but with the right support and training, you will quickly see the rewards both professionally and personally. It also gives you the opportunity to engage with pupils, who struggle in the more academic subjects, come into their own, succeedAchieving a set goal or target. and enjoy.
If you are a non music specialist faced with the prospect of teaching music this year, why not explore our music scheme of work – and learnTo gain an understanding of new things. together with your pupils at your own pace. They do say that the best way to learn something new is to teach it to someone else – so you can learn a new skillThe ability to do something well. and develop your practice at the same time.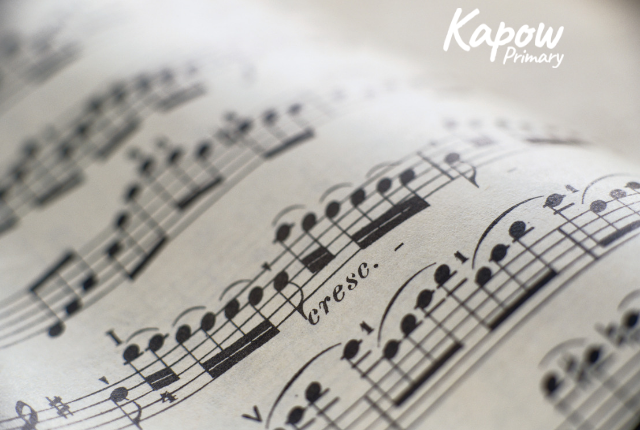 For specialist music teachers and music co-ordinators, there are challenges too. It can be quite an isolating roleA particular job you do as part of a larger task as there are few or no other teachers to share knowledge and bounce ideas off. This can lead to quite a large planning burden on one person, which of course takes up a huge amount of time, both in work and beyond.  Or perhaps you are new to the music co-ordinator role, and have to ensure coverage across the school and just don't know where to start? Coupled with this are the limited budgets available for training of both experienced and new music subject leaders. So what do you do? That's where we come in.
Music Subject Leader Toolkit
To help you in your music subject leader role, we have devised a brand new music co-ordinator toolkit, packed full of useful resources to help you best perform in your role, and save time too. Don't reinvent the wheelA circular object that turns round. It can be fixed to a vehicle like a car or bicycle to allow the vehicle to move easily over the ground…. when it comes to putting together a plan for your new role, or creating a subject leader folder, we've done the hard work for you – and best of all, the toolkit is completely free – and created by experienced teachers just like you.
Teacher subject knowledge audit
How do you know what support and training you need if you haven't done a knowledge audit? Our music subject knowledge audit will help you to identify the skillsThe ability to do certain things well. you already have, and pinpoint areas for development over the next 12 months and beyond. This can be used both for yourself and other teachers who are delivering music to help you identify training needs as a whole school.
Musical Equipment Audit
There's nothing worse than wanting to teach a lesson and knowing the instruments are somewhere, but you just don't know where exactly. That's where our resources audit comes in. Take stock of what you already have in school, where things are stored, and what you need in the future. This also helps for succession planning should you changeThe process of something or someone being different. roles or move schools. Since musical equipmentItems and objects which are needed to complete a task. is so portable, it will help you keep a close eye on things all year.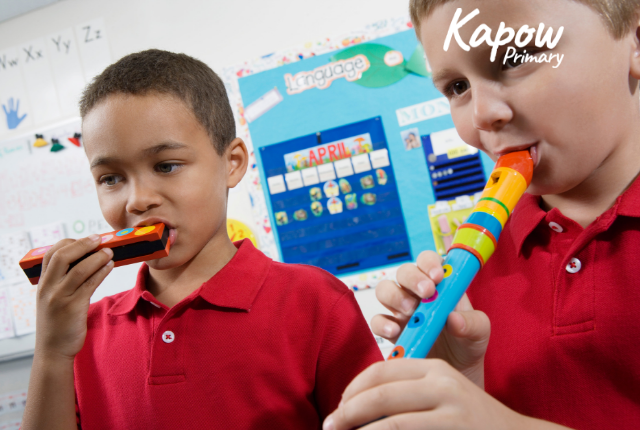 Music Subject Leader Folder
IncludedConsidering someone as part of a group. in your toolkit is a comprehensive folder that can be printed and put into a lever arch fileA tool used to smooth down rough edges on wood or metal materials….. This is the start of a file that you can use as evidence of your work on your subject – should anyone wish to see it!
Music Subject Overview
This overview is really useful for seeing at a glance what should be covered by each year groupA number of people who are gathered together. to ensure progression of skills in music – from year 1 to year 6. Print it out to keep in your subject leader file and use as your long term subject plan. Usefully, we have linked to our lesson plans and videos on the overview, so you can see how our music scheme of work can link in to your overall curriculum.
Staff Meeting Presentation
Music can be a bit of a frightening prospect for some teachers. Debunk some myths around music in a staff meeting with our staff meeting presentation PowerPoint .This is fully editable so you can personalise to suit your teachers and school.
Cross Curricular Links
Some schools prefer to teach music in the context of, or alongside, other subjects, which is understandable given the considerable burden on school timetables. We have provided a range of cross curricular links and ideas so you can weaveInterlacing threads going in one direction with other threads that are at a right angle to them… music into other areas of school life – for even more enrichment opportunities.
Leading music is a huge privilege and gives you the chance to see children at their best and most creative. Seeing children achieveReaching an objective. musically is not only a challenge but a joy – and seeing the joy you will bring to children's lives is not to be underestimated. Let us support you in your role.
Free music subject leader toolkit
Get your totally free, music subject leader toolkit from Kapow Primary.