How To Teach Music Remotely
Published 29 April 2020 by Kapow Primary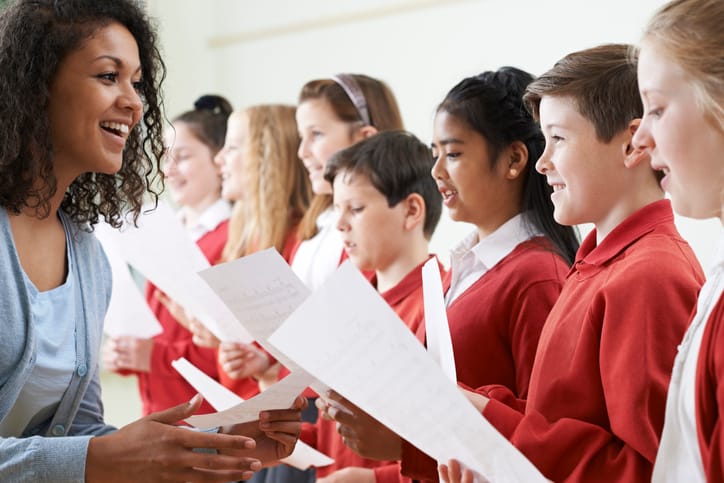 With schools across the world getting to grips with remote learning in the wake of the coronavirus pandemic, it's important to consider that for skills-based subjects like primary Music, this is not a simple task! Music teaching requires participation and collaboration in real-time, which many online learning systems just aren't set up to provide. So, what can we do to ensure that our pupils are getting their Music entitlement?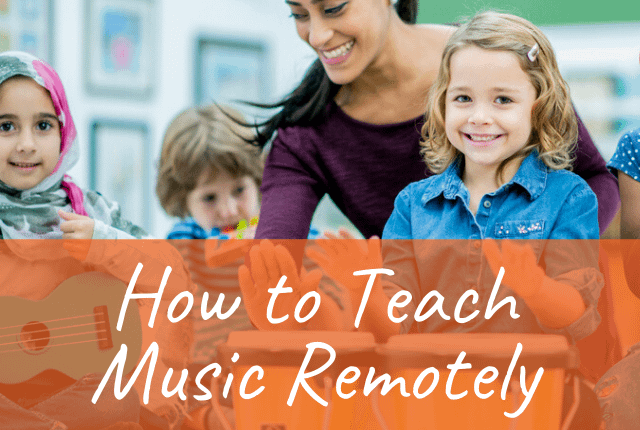 How to ensure children's entitlement to Music continues
It might be tempting to default to worksheets or theory exercises as your online Music teaching option – the kind of work a Music teacher might set as a cover lesson if they knew they were going to be absent and replaced by a non-specialist member of staff! There is something to be said for using this time to deepen pupils' knowledge of the 'factual' side of music, especially key vocabulary such as the interrelated dimensions of music. This can be completed without lots of fancy resources, and with a minimum of parental supervision. It also means that when you do get back to school you can concentrate on practical music-making, whilst being sure that if an Ofsted inspector came along, pupils could reel off some key vocabulary!
Concentrating solely on theoretical and 'knowledge based' activity is not going to be incredibly inspiring or motivating for your pupils, so you might want to mix things up a bit with some more practical activities. One idea would be to set some listening activities, since these are easily manageable from home for most pupils, and again don't require parents to have any particular special musical knowledge to support them. You could set a 5-day listening challenge and send out targeted questions and links to the music. Pupils could answer the questions and then create a response to their favourite piece at the end of the week, whether that is a picture, a dance, a piece of writing, or even their own piece of music.
Ideas for teaching Music online
If you're ready to take things one step further, then you can try some online practical Music activities. It is really difficult to find a platform that will allow you all to sing or play in real-time, so you might want pupils to record themselves and send you a video to put them altogether. If you provide a backing track for them to sing along to using headphones, then all the performances will be at the right speed and pitch, so with some careful editing you should be able to knit them all together. The amount of time this will take can't be underestimated, so make sure that you don't bite off more than you can chew! There are apps out there that can help, such as Acapella, but these often cause more safeguarding hoops than they're worth!
What if children have instruments at home?
For pupils who have instrumental lessons, the obvious activity would be getting them to practise! Even trapped in the house with nothing else to do this can be an incredibly hard sell, so you might need to get creative about rewards, or performance opportunities such as choosing the 'best' practice video to showcase on the school website each week. Another idea would be to ask them to compose their own piece on their instrument. Then they are practising without even realising it!
Children love to be creative, so setting a composing challenge for your class would be a good bet. Even if they don't have instruments at home they could use household objects such as saucepans, jars of coffee, sellotape, mobile phones, anything that can make a noise! They also have their voices so they could write their own song about being in isolation, and add some sound effects with their household objects!
How can Kapow Primary help?
Here at Kapow Primary, we've been considering the problem of online learning ourselves, and have provided free access to a number of our Music units for teachers that we believe are the most suitable for schools to adapt to home learning.